Sudbury Commercial Hood Cleaning
Restaurant & Facilities Kitchen Exhaust Cleaning Company
*** We provide a Health & Safety Certificate as per NFPA 96 code, before/after pictures will be provided after completion
*** We are NFPA #96 Compliant Kitchen Exhaust System Cleaning Company
*** WSIB and Liability Insurance information will be provided before the start of work
Sudbury Commercial Hood Cleaning
Here's what we include with exhaust hood cleaning:
Sudbury Commercial Hood Cleaning is essential for the maintenance of any kitchen exhaust system. Our Hood Cleaners are highly trained and experienced professionals that use the latest technology and equipment to clean your system.
We will remove all of the grease and debris that has accumulated in your system, as well as any other particles that may be present in the air. Our team uses a variety of different techniques to clean your system, including power washing and manual scrubbing.
In addition to cleaning your system, Sudbury Commercial Hood Cleaners will also inspect it for any potential problems or damage. If we find anything that could pose a risk, we will take steps to mitigate the problem.
Sudbury Commercial Hood Cleaning is highly experienced and knowledgeable about all aspects of restaurant kitchen exhaust systems, and they will work diligently to ensure that your system is cleaned to the highest standards.
Steps to Hood Cleaning
in Sudbury ON
Here is what we do when we arrive at your Sudbury location:
As we do our examination, we first take before images from top to bottom.
If any repairs are required, we will notify you as soon as possible.
We cover the equipment beneath the exhaust system with plastic sheeting.
To loosen the grease, we use an ecologically safe, FDA-approved degreaser.
We also clean the filter and use a degreaser.
We use a pressure washer and hot water to remove the grease after it has stood for a time.
We also go up on the roof to clean the grease off the turbine.
After that, we'll polish the exhaust system to give it a "like new" appearance.
Following that, we will shoot photos.
A label will be placed on the exhaust system indicating the date the service was completed and the next recommended date for cleaning.
These images will be emailed to you so that you can demonstrate to your insurance company or fire marshal that you had a professional exhaust hood vent cleaning.
We promise complete customer happiness. So, why bother? Call Sudbury Commercial Hood Cleaning immediately to handle all of your commercial cleaning needs.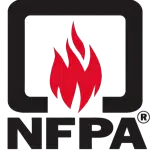 Our Fully Trained Service Technicians Follow The NFPA 96 (National Fire Protection Association) Standards for Hood & Kitchen Exhaust Cleaning.
Get Your Free Hood Cleaning Estimate Now!
We Have The World's Most Awesome Clients










We Pride Ourselves as Sudbury's Hood Cleaning Professionals
Sudbury Commercial Hood Cleaning is proud to serve the Sudbury community with top-notch hood cleaning services. We're a locally owned and operated cleaning business, and we've put in enough work to become Sudbury's most trusted kitchen exhaust cleaning crew.
By putting our clientele first, our company is able to offer the best possible hood cleaning services at the most competitive prices.
We also believe in building relationships with our clients. We work hard to develop a rapport with each of our clients so that we can better understand their hood cleaning needs. For example, some Sudbury restaurants may require more frequent hood cleanings than others due to the amount of grease that is produced in their kitchens. In line with this, we offer huge discounts to our clients who commit to regular hood cleanings.
Meanwhile, you're never going to get a better deal for a one-time cleaning. Tell us how much other cleaning companies are charging and we'll beat their prices. We want your Sudbury business to be as successful as possible, and we know that starts with a clean kitchen.
Kitchen Exhaust Cleaning Service in Sudbury
Sudbury Commercial Hood Cleaning adheres to a six-step methodology that hasn't failed us yet in delivering top-tier results when dealing with all kitchen exhausts in restaurants and commercial institutions.
Inspect| Prep| Clean| Scrape| Polish| Post-Inspect
Inspect – We will thoroughly inspect your system to identify any problem areas that need to be addressed.
Prep – We will cover your equipment with plastic sheeting to protect it from the cleaning process.
Clean – We will use an eco-friendly, FDA-approved degreaser to loosen the grease and debris that has accumulated in your system, including the exhaust fans, duct work, and hoods.
Scrape – We will use a pressure washer and hot water to remove all the loosened grease and debris from your ductwork, hood, and other components.
Polish – We will polish your system to give it a like-new appearance.
Post-Inspect – We will take after images from top to bottom of your system to document the results of our cleaning. A label will be placed on your system indicating the date of service and the next recommended cleaning date. These images will be emailed to you for your records.
Commercial Kitchen Exhaust Cleaning for Sudbury Restaurants
Never let the collection of grease and grime on your kitchen exhaust ruin the reputation of your Sudbury restaurant. You must be fully aware that the key to a successful food business is a clean and presentable kitchen. This not only includes the quality of your food but also the sanitation of your cooking area. Work with us as your professional Sudbury kitchen hood cleaners and we'll help you achieve and maintain a grease-free environment for your customers and staff.
#1 Best Commercial Kitchen Cleaning in Sudbury
Sudbury Commercial Hood Cleaning is the top commercial kitchen cleaning company in Sudbury ON. For over two decades, our certified technicians have been providing top-notch cleaning services to Sudbury commercial kitchens, including restaurants, hotels, and hospitals.
The challenge of having to maintain a kitchen hood and keeping up to code shouldn't reach a point where you have to choose one or the other. You shouldn't have to sacrifice quality or service just because you're on a budget. That's why Sudbury Commercial Hood Cleaning offers affordable cleaning services without compromising the quality of your restaurant components and facilities, including ductwork and exhaust fans.
Top Rated Rooftop Grease Containment in Sudbury
Rooftop grease containment is a service offered by Sudbury Commercial Hood Cleaning to protect your roof from fire hazards. When businesses in the food service industry produce grease, it often builds up on the roof. This can lead to fires, which is why we offer this containment system.
Our technicians will install a custom-designed grease containment system on your roof. This system will collect the grease that's produced by your kitchen equipment and prevent it from reaching your roof.
Exhaust Fan Hinges Installation
Exhaust fan hinge installation is often overlooked but is essential in keeping your kitchen hood operational.  The hinges on your exhaust fan hold the blades in place and prevent them from falling off. However, with age, they can become worn down and will need to be swapped out for new ones.
Sudbury Commercial Hood Cleaning can replace the hinges on your exhaust fan so that they are working properly again. This will help to keep your blades in place and prevent them from coming loose and causing an accident.
Pressure Washing Service in Sudbury
How do kitchen exhaust hoods benefit from pressure washing? For one, it's by far the most cost-efficient, not to mention the quickest method to rid away all the grease, grime, and oil that has accumulated over time on your kitchen equipment. Second, it effectively extends the life of your hood system by preventing corrosion.
Sudbury Commercial Hood Cleaning offers pressure washing services to clean your kitchen exhaust hood and vent system. Call us to learn about how it's done.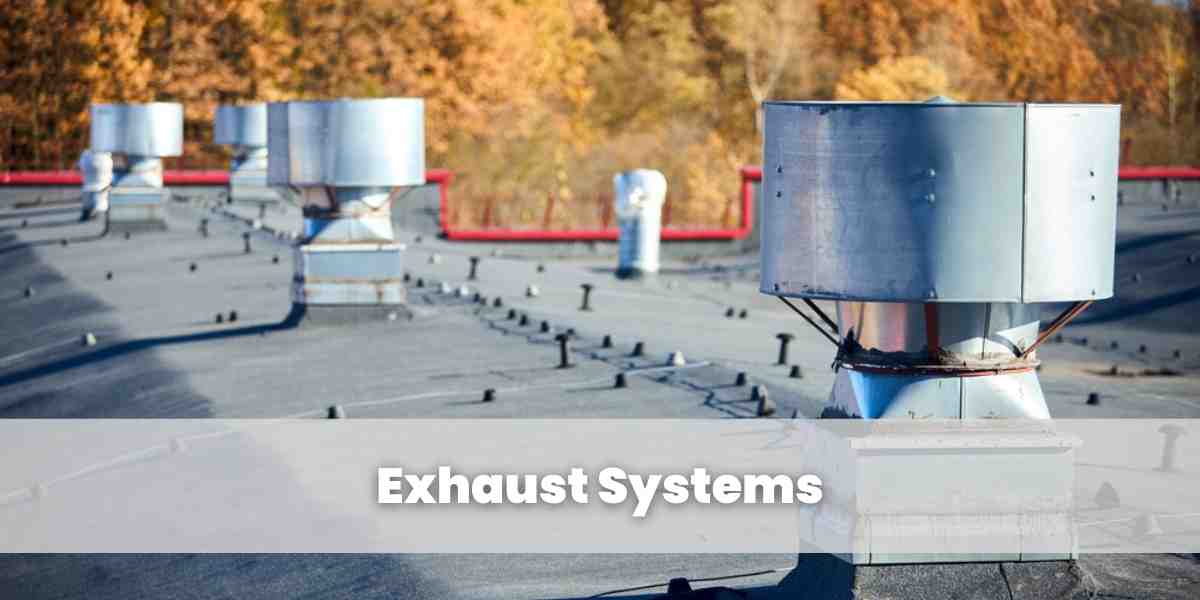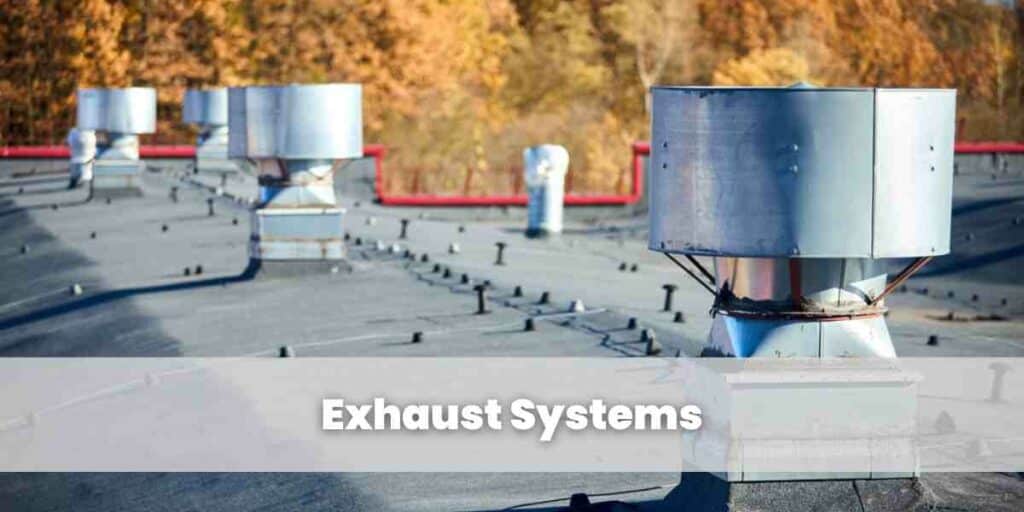 NFPA 96 Fire Code for Restaurants in Sudbury, ON
NFPA 96 is the fire code for restaurants made up of guidelines to be followed in order to ensure the safety of your customers and employees. Sudbury Commercial Hood Cleaning can help you comply with NFPA 96 by cleaning your kitchen exhaust hoods and making sure they're up to code.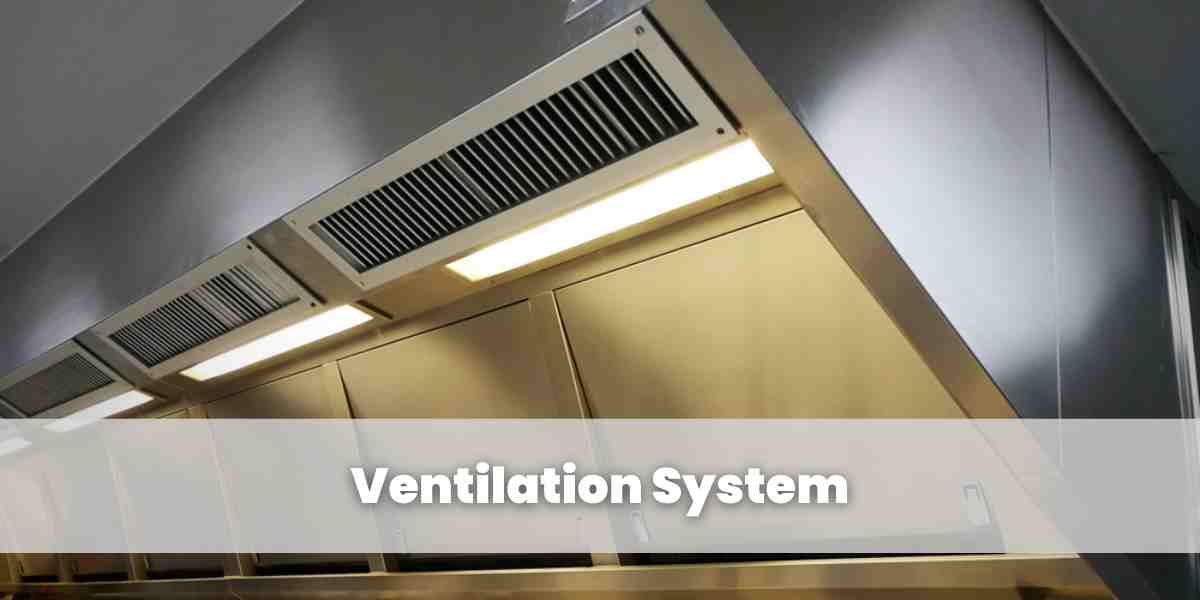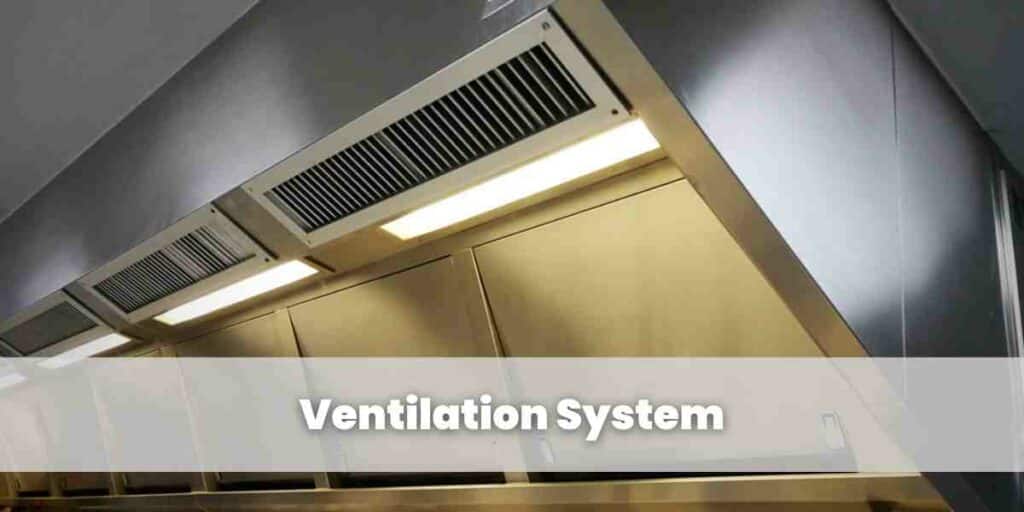 Disinfection Services for Sudbury Restaurants
Sudbury Commercial Hood Cleaning also offers disinfection services for kitchen equipment. We use a hospital-grade disinfectant to clean all surfaces of your kitchen, including countertops, filters, floors, appliances, and walls. This will help to keep your kitchen free of bacteria and viruses.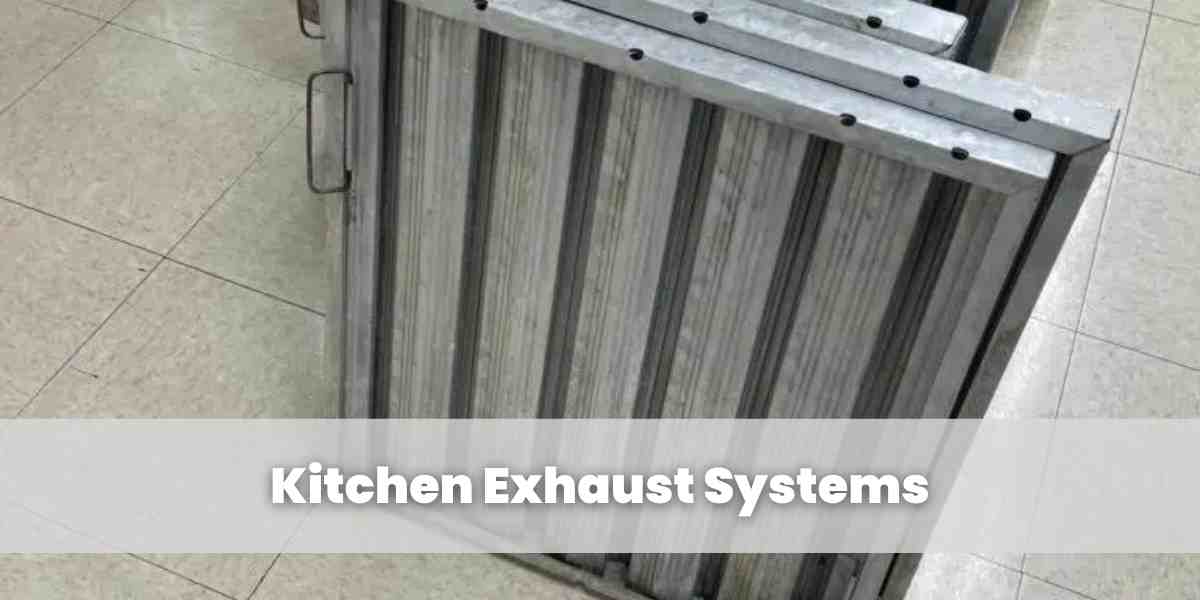 Hood Filter Cleaning, Maintenance and Replacement for Sudbury Restaurants and Facilities
Some of the most critical maintenance tasks in a commercial kitchen also happen to be the ones that we neglect. As a result, we put our kitchen and hood system at risk. One such task is changing or cleaning your hood filters on a regular basis.
Sudbury Commercial Hood Cleaning can clean your hood filters so that they are free of grease and dirt. We can also replace them if they are damaged or worn out. Call us to learn more about our filter cleaning and replacement services.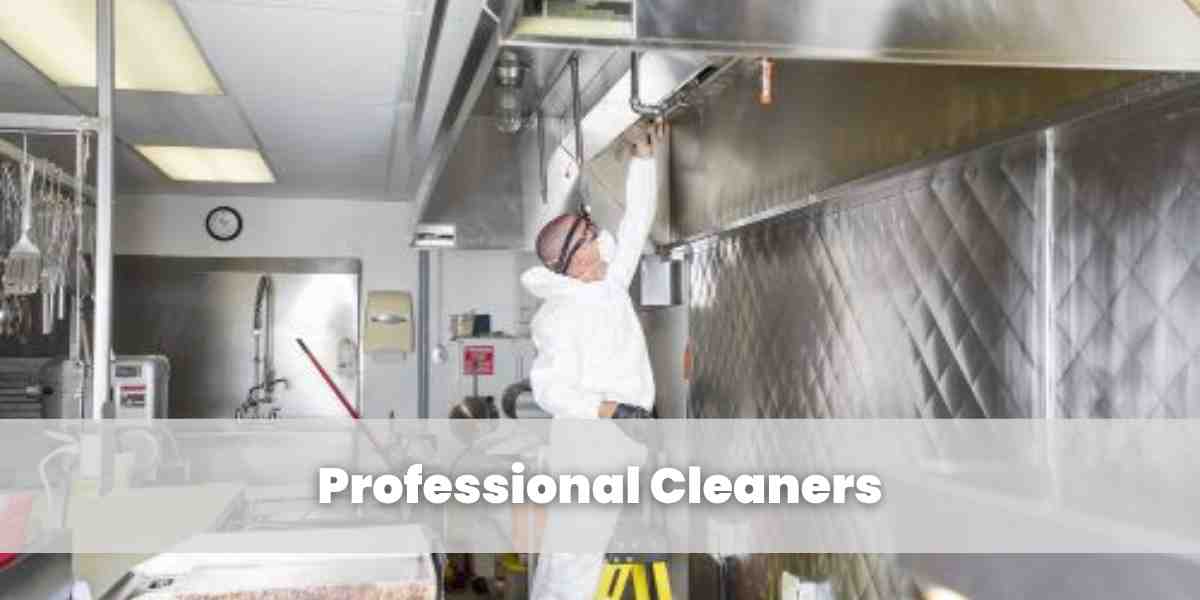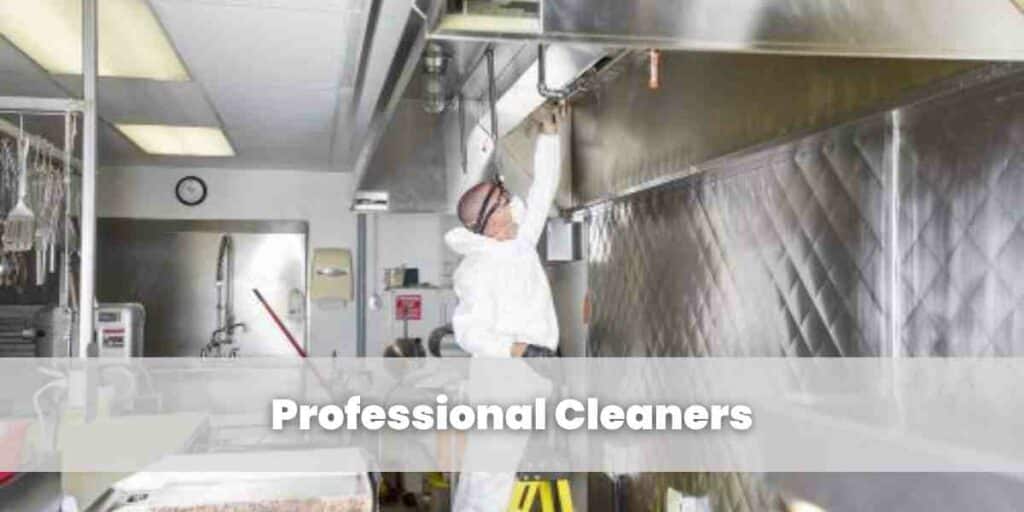 Sudbury Food Truck Hood Cleaning Service
Food trucks have become a trend for dining out. They offer a unique experience that you can't get at a traditional restaurant. But just like any other food service business, they need to have their exhaust system cleaned regularly.
Sudbury Commercial Hood Cleaning offers food truck hood cleaning services. We will clean your mobile kitchen exhaust systems so that they're free of grease and dirt. This will help to keep your truck clean and safe for customers.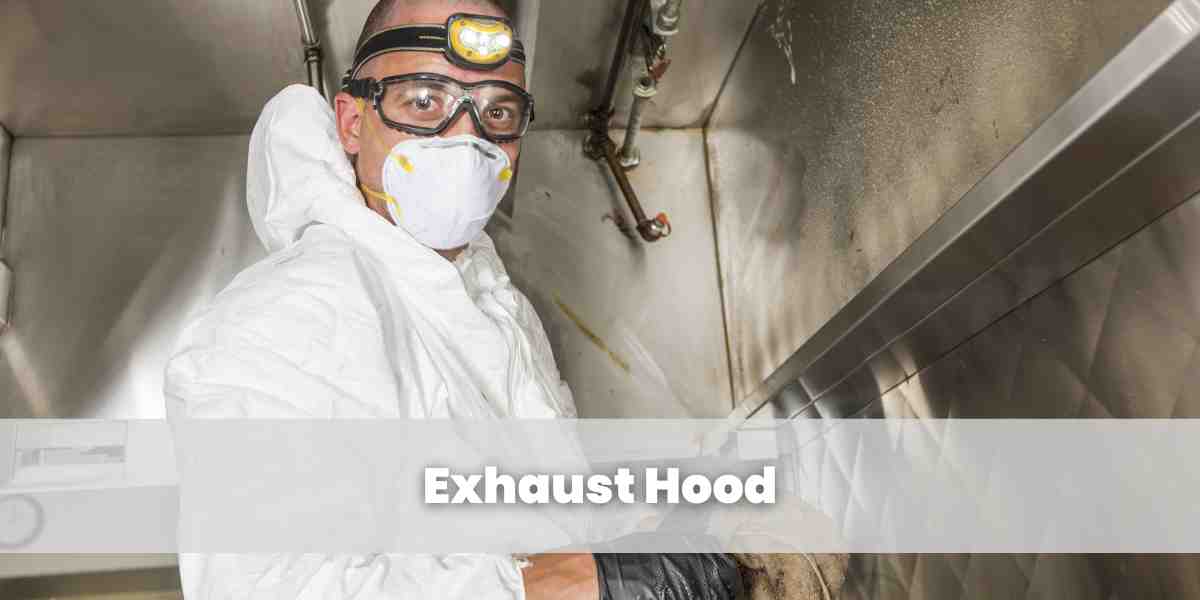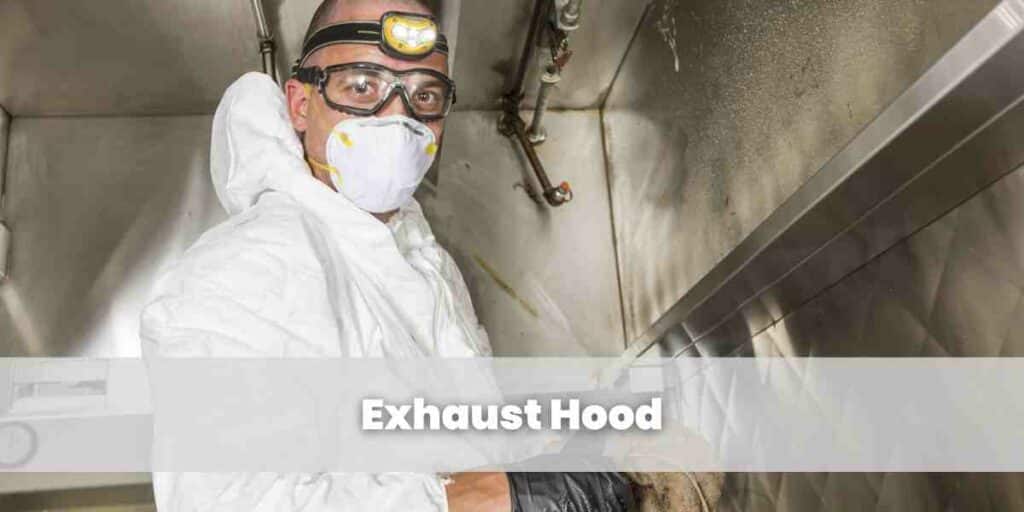 Commercial Kitchen Cleaners in Sudbury
Keep your commercial kitchen in the best and safest condition possible by hiring Sudbury Commercial Hood Cleaning. We're a full-service company, which implies that you never have to worry about a thing – we'll take care of everything from cleaning to disinfecting. As long as the job has something to do with your kitchen exhaust system, we've got it covered!
First, the exhaust system is scraped clean, but this step isn't always required if the grease exhaust system has been well maintained using caustic chemicals and hot water, and last, the system is pressure-washed to remove any remaining debris and collect the dissolved grease and water. The National Fire Protection Association provides specific instructions for maintaining commercial kitchen exhaust systems (NFPA). How often the hood plenum has to be cleaned depends on the kind of food being cooked and the amount of grease-laden fumes being sucked up into the kitchen. One church may only need maintenance 10 times a year since they only use the system for special occasions, but another church that has a weekly Friday night fish fry would need more regular care. Monthly, bimonthly, quarterly, semiannually, and yearly cleanings are the norm.
To remove the grease, caustic chemicals might be used. The residue may then be removed by rinsing with hot water. Garden sprayers, chemical foamers, and pressure washers with downstream injection are the most common means of applying chemicals.
The chemicals are applied and let to sit on the grease for a while before being rinsed away with hot water. It may be necessary to utilize scrapers to remove excessive accumulation from contaminated surfaces, prior to the application of chemicals, in severe cases when grease buildup is too high for a chemical application and a rinse.
Hot Water Pressure-Washing
Machines that can both boil water and apply it at pressures of up to 2,000 psi are available for usage (14,000 kPa). Heavy strength tarps are hooked to the hoods, and then the tarps are slanted into plastic trash cans to collect the rainwater. Cans are emptied one at a time when they get full. In order to keep local drains from being clogged, the grease should be disposed of properly rather than just dumped in. Excessive grease accumulation in inaccessible ducting is one potential issue with inadequate horizontal duct cleaning. Grease may accumulate to dangerous levels in the ductwork between the hood and the fan on the roof after being pushed further into the ductwork by steam cleaners. In order to remove the buildup from inaccessible regions, businesses that use hot water techniques should use a caustic chemical degreaser to break down the grease before flushing the system with hot water and the degreaser.
In order to make cleaning and maintaining hoods simpler, cleaners will typically polish them. The cleaning company will place a certification label on the hood of each cleaned kitchen exhaust system so that the authority having jurisdiction, insurance adjusters, and health inspectors can verify that the system complies with all applicable local, county, and state fire rules. White residue from industrial kitchen grease cleaning may be washed away using a solution of vinegar and warm water.
Cleaning a kitchen's exhaust system according to the National Fire Protection Association's Standard 96 entails removing oil and other pollutants. Cleaning the kitchen exhaust system on a regular basis is crucial for fire prevention in commercial kitchens. Cleaners that specialise in the cleaning of kitchen exhaust systems use high-pressure water or chemicals to remove grease and other pollutants. Clean kitchen exhaust systems are necessary for many communities to meet NFPA 96, the National Fire Protection Association's Standard for Ventilation Control and Fire Protection in Commercial Kitchens. Cleaning kitchen exhaust hoods is a specialist task best left to those who have received the appropriate training and certification.
Associations have been created to educate those who clean kitchen exhaust systems on the requirements of NFPA 96 and the best practises in the industry. A few examples are:
Hood and duct cleaners in North America are represented by the Power Washers of North America, and those throughout the world by the International Kitchen Exhaust Cleaners Association.
What People Are Saying
See what our customers are saying about us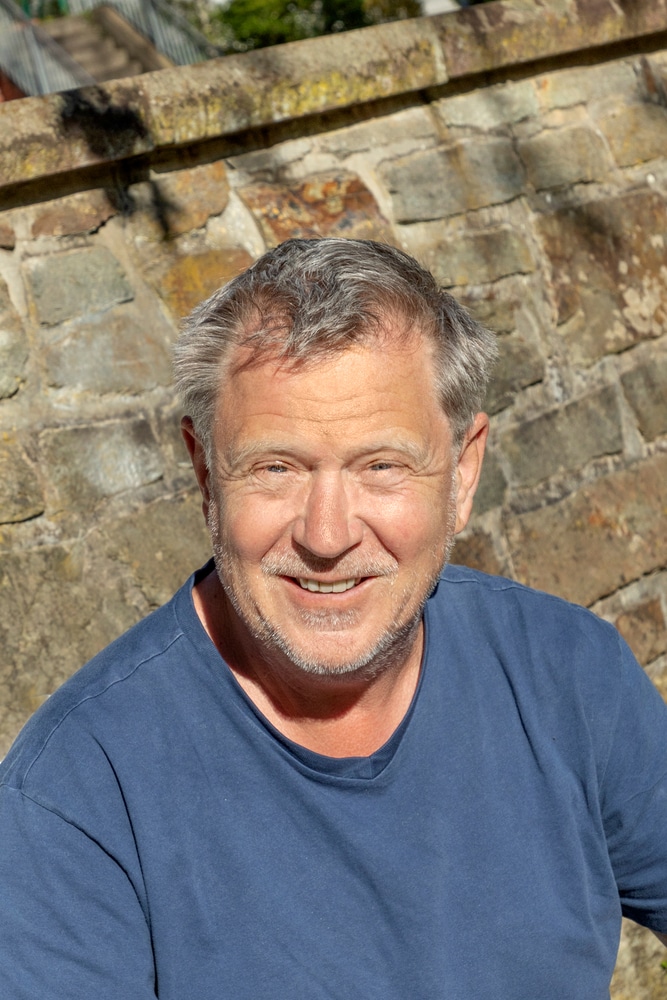 Excellent Professional Customer Service
Very thorough hood cleaning company and will use them again. Thanks for the great job!
Prompt, professional with minimal disruption. Thank you!