Food Truck Hood Cleaning in Sudbury, ON
Restaurant & Facilities Kitchen Exhaust Cleaning Company
*** We provide a Health & Safety Certificate as per NFPA 96 code, before/after pictures will be provided after completion
*** We are NFPA #96 Compliant Kitchen Exhaust System Cleaning Company
*** WSIB and Liability Insurance information will be provided before the start of work
We Have The World's Most Awesome Clients










Food Truck Hood Cleaning in Sudbury, ON
Having a food truck requires fewer overhead costs in comparison to owning a physical restaurant, though it does come with obstacles of its own. Like so, due to the nature of a food truck, you must ensure your hood system is properly maintained and cleaned.
Since food trucks often prepare and serve fried and grilled food, there's a constant risk of grease accumulation. And when you combine this with the limited space and air circulation of a food truck, the potential for a grease fire is much higher.
To ensure that your hood system remains properly maintained and cleaned, you will have to enlist professional food truck hood cleaning services in Sudbury, ON. Like the traditional restaurant, your food truck is equipped with a hood, vents, and fans to properly ventilate the kitchen. But due to their size, these systems are more prone to grease build-up and corrosion.
If left unchecked, these hoods will become saturated with a greasy film, which creates an ideal environment for pests and other dangerous contaminants. In other words, you expect to focus more on cleaning your food truck hood than any other maintenance task.
Fortunately, you don't have to do it alone. Call us. We've been doing food truck hood cleaning for more than a decade.
Commercial Kitchen Exhaust Systems
Food trucks are not the only establishments that need to care for their hood systems. Traditional kitchen exhaust systems also require regular cleaning and maintenance to ensure they are functioning the way they're expected to.
At Sudbury Commercial Hood Cleaning, we provide professional kitchen hood cleaning services in Sudbury, ON. We put in the extra effort required to come up with the most effective maintenance solutions for your exhaust system – be it on your food truck or brick-and-mortar restaurant.
Kitchen exhaust systems, regardless of size, work the same way. With that being said, the cleaning and maintenance of commercial kitchen exhaust systems is a complex task. Our team consists of qualified hood cleaners, not just technicians or contractors. We are trained and certified to tackle the job at hand, leaving you with a clean and safe hood system.
When you entrust us with your needs, we'll inspect all components of the hood system including filters, fans, ducts, and more. The key to all of these is to ensure proper airflow and to keep your kitchen exhaust system free of any grease build-up or other contaminants. We'll also provide you with a comprehensive report that details all the work we've conducted.
Don't leave your food establishment at risk of fire hazards, pests, and other hazardous conditions – call us today for a professional kitchen hood cleaning in Sudbury, ON.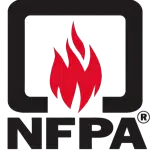 Our Fully Trained Service Technicians Follow The NFPA 96 (National Fire Protection Association) Standards for Hood & Kitchen Exhaust Cleaning.
Get Your Free Hood Cleaning Estimate Now!
Exhaust hoods installed in food trucks are unique in three ways:
✅ 1. Size – Most hoods in food trucks are usually much smaller than those found in traditional restaurants.
✅ 2. Ventilation Requirements – Since kitchen spaces within a food truck are limited, the venting requirements can be unique due to the size of the vehicle and the amount of space available for ventilation.
✅ 3. Cleaning Frequency – It is more difficult to clean the hood in a food truck due to its size, height, and tight spaces. This can often mean that the cleaning needs to occur much more frequently than the cleaning of an exhaust hood found in a traditional restaurant.
These unique requirements are the very reason why it'll never suffice to do a DIY approach on hood cleaning. The challenges of cleaning and maintaining this type of exhaust system include crawling into tight spaces to clean and inspect while ensuring that your hood will be back up and running.
Another challenge is finding a company that is willing to work on the food truck hoods. But don't worry – Sudbury Commercial Hood Cleaning understands how difficult it can be. With our extensive experience in food truck hood cleaning services, we have the right tools and resources to take care of your problem areas with ease.
Food trucks use smaller hoods reinforced by upblast fans that collect grease and steam from cooking operations. This equipment is no stranger to commercial kitchens, and the one thing that stands out is the challenge of cleaning and maintenance.
Sudbury Commercial Hood Cleaning knows all too well that food truck hood cleaning requires keen attention to detail and a ton of patience. The job requires:
✅ Cleaning the fan blades, hood components and other related parts

✅ Inspecting all of the hood system's components including filters, fans, ducts and more

✅ Applying a protective coating to ensure that it is resistant to fire and grease accumulation
But these three steps are merely a small sample of the work that we do. Our team knows how to tackle any issue when it comes to commercial hood cleaning, regardless of size or complexity.
Whether you have a food truck or a traditional restaurant, trust our team of hood cleaners to provide your commercial kitchen with the care it needs. We'll get all of the grease, dirt and dust out from within your system, leaving you with a clean and "up to code" hood system.
Food Truck Maintenance cleaning hoods and exhaust fans
The most critical part of food truck maintenance in Sudbury Ontario is the cleaning of the hood and exhaust fans. It's not only essential for meeting fire codes and health regulations, but it also helps ensure the longevity of equipment.
At Sudbury Commercial Hood Cleaning, we do it the right way:
Hood Cleaning – We clean the hoods with professional-grade chemicals cleaners and degreasers. Doing so helps prevent buildup and increases the efficiency of your vehicle's exhaust system.
Exhaust Fan Cleaning – We also ensure that all fans are free of grease, dust, or any other particles that could lead to a fire hazard. This means that the fans are able to move air more efficiently and with less energy, which saves money in the long run.
Venting Systems – All vents and ductwork will be inspected for clogs and debris buildup. The reason for this is that it can cause exhaust fans to run at less than optimal levels, which could lead to a fire hazard.
Ultimately, having your food truck hoods and exhaust fans regularly cleaned with Sudbury Commercial Hood Cleaning will help you stay compliant with all of the local health regulations and save money on energy bills.
Commercial Kitchen Fire Protection in Ontario
Food truck success lies in your ability to keep your kitchen up to code and free from grease, oil, dust and other debris that can lead to a fire.
Sudbury Commercial Hood Cleaning offers commercial kitchen protection services in Ontario. We have the necessary training and experience to protect your business from potential fire hazards by:
✅ Inspecting all of the hood system's components, including filters, fans and ducts.

✅ Installing a fire suppression system on your commercial kitchen hood.

✅ Cleaning all of the fan blades, hood components and other related parts.

✅ Applying a protective coating to ensure that it is resistant to fire and grease accumulation.
We treat any food truck cleaning job like any other commercial kitchen. There's no compromise on the level of detail and care that we take when inspecting and cleaning your kitchen.
Cleaning Food Truck Exhaust Hoods in Sudbury Ontario
Food truck owners should regularly check their ventilation hood filters, as well as the filters for their HVAC, makeup air or pollution control units. Hood filters should be kept clear of any grease buildup or oil deposits to ensure proper function. Although baffle grease filters will last for years if properly cleaned, they need to be replaced more frequently if not well maintained or if there is high-volume cooking.
If you notice any dents, holes, rust, or other damage on your vent hood filters, it may be time to replace them. Otherwise, just keep your hood and filters clean.
When you regularly maintain your food truck's venting system, not only will it run more smoothly, but your whole kitchen will be cleaner. The exhaust system clears away grease and smokey air when functioning properly.
By letting less grease enter the air, you're also ensuring that there's less of it coating surfaces in your kitchen. Additionally, it'll improve conditions for employees by making sure the environment is more pleasant. Heat and smoke can be overwhelming in such small spaces, so limiting them will benefit everyone working in food truck kitchens. Remember to replace any dirty or old HVAC filters with new ones for optimal results.
The exhaust hood requires the same level of care as the rest of your kitchen. Regular cleaning and maintenance will help keep your hood working efficiently, saving you money in the long run by extending its life and improving its performance. Sudbury Commercial Hood Cleaning is here to provide top-notch hood cleaning services to food trucks in Ontario. Our team will perform a thorough inspection of your exhaust system and provide expert advice for keeping it in top shape.
Contact us today for reliable, efficient, and affordable commercial kitchen hood cleaning services!
Food Truck Cleaning Guide
If you're just starting out, you may choose to clean your food truck without the added expense of professional cleaning services. Here are some tips for keeping your kitchen clean and up to code:
✅ Clean all surfaces, including countertops, cutting boards, sinks, and floors regularly with a solution of warm water and soap.

✅ Sanitize food contact surfaces using a sanitizing solution or spray.

✅ Keep all equipment clean and in good repair.

✅ Wipe up spills immediately and discard any food that has been contaminated.

✅ Clean all kitchen exhaust fans and filters as needed.

✅ Make sure your employees follow proper handwashing techniques, including washing their hands after using the restroom and before handling food.

✅ Check all hoses for cracks or leaks and replace them as needed.

✅ Clean all vents, hoods, and ducts to prevent the buildup of grease and other combustible matter.

✅ Have a fire extinguisher handy in case of an emergency.

✅ Store food properly in sealed containers or refrigerators at the proper temperatures.
If you'd like professional help with cleaning your food trucks, Sudbury Commercial Hood Cleaning offers the best services around.
At Sudbury Commercial Hood Cleaning, we take pride in providing clean, safe kitchens for food trucks. We rely on industry best practices, which translates to thorough, detailed cleaning of your kitchen exhaust system. We offer various services such as grease trap cleaning, exhaust fan repair and maintenance, HVAC filter replacement and more. We also provide one-time and regularly scheduled cleaning services to ensure optimum performance.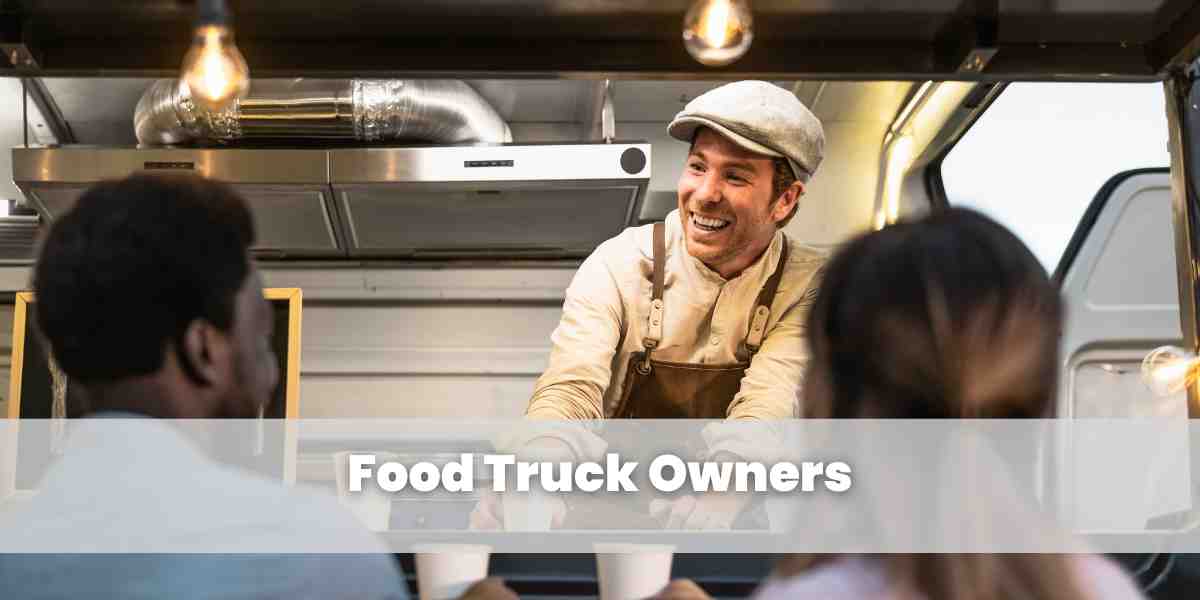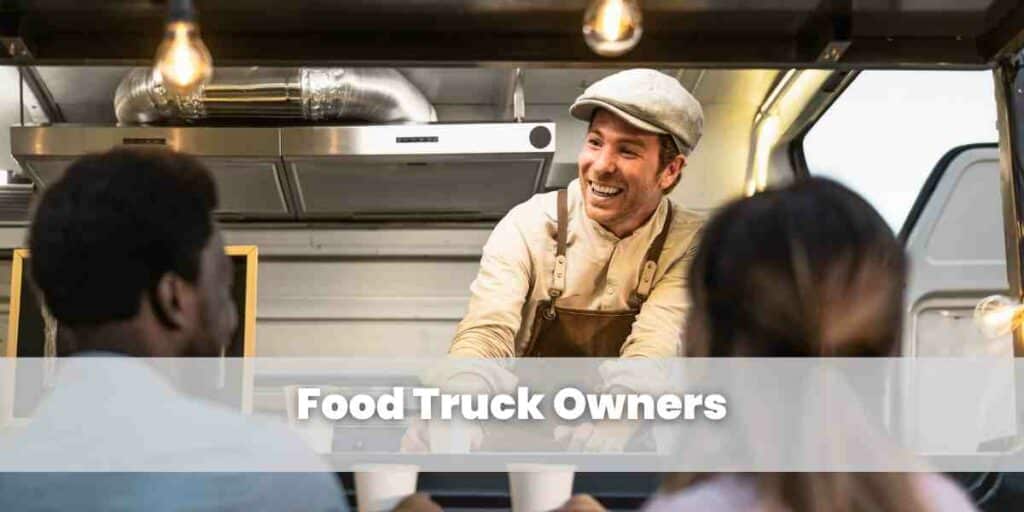 As a food truck owner, it's your job to prepare your business right before the onset of the food truck season. The last thing you need to worry about is your kitchen being up to code. By relying on expert commercial hood cleaning services, you get that extra confidence that your kitchen will be operating at its best all throughout the season.
What People Are Saying
See what our customers are saying about us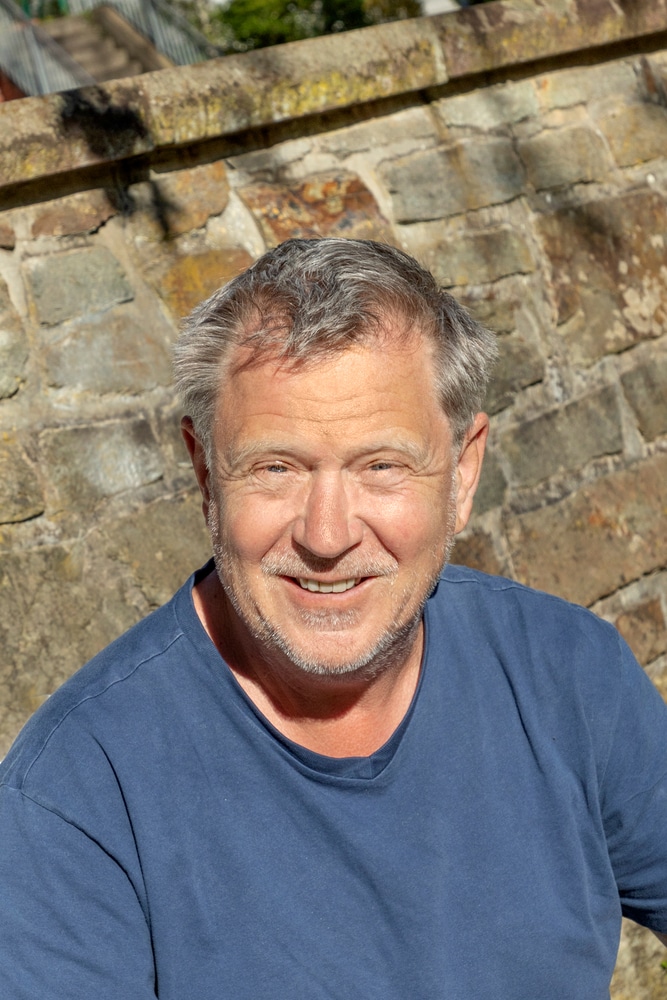 Excellent Professional Customer Service
Very thorough hood cleaning company and will use them again. Thanks for the great job!
Prompt, professional with minimal disruption. Thank you!