Sudbury Commercial Hood Cleaning
Restaurant & Facilities Kitchen Exhaust Cleaning Company
*** We provide a Health & Safety Certificate as per NFPA 96 code, before/after pictures will be provided after completion
*** We are NFPA #96 Compliant Kitchen Exhaust System Cleaning Company
*** WSIB and Liability Insurance information will be provided before the start of work
We Have The World's Most Awesome Clients










Sudbury Commercial Hood Cleaning
Making the investment in a kitchen exhaust system is essential for your business, and regular maintenance by a qualified technician is key to keeping it running smoothly.
Because hood systems feature delicate interlocks, it is essential that you're fully aware on how to regularly maintain them; if you don't, the system will break down and require expensive repairs. Furthermore, neglected hoods can become fire hazards or lead to other safety concerns.
The lack of proper cleaning not only puts your staff and guests at risk, but also voids any warranty you may have on the system. Let us design a custom maintenance plan that meets your system's needs to avoid any future issues. We at Sudbury Commercial Hood Cleaning take care of all kitchen hood-related needs for restaurants in Sudbury, Ontario.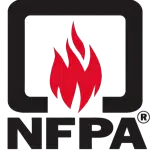 Our Fully Trained Service Technicians Follow The NFPA 96 (National Fire Protection Association) Standards for Hood & Kitchen Exhaust Cleaning.
Get Your Free Hood Cleaning Estimate Now!
Sudbury Hood Cleaning Services Near Me
If your business is serving people food, you want your focus to be on the food, not on the kitchen. But if your commercial kitchen needs Sudbury hood cleaning service, it can be hard to focus on anything else. So, instead of having to carry the burden of keeping your kitchen clean, let us do it for you.
We specialize in Sudbury restaurant hood cleaning services and can take on any size job, from small cafes to large restaurants.
Sudbury Hood Cleaning Services
Sudbury Commercial Hood Cleaning offers these services for restaurant hoods:
✅ Kitchen exhaust system cleaning

✅ Hood filter replacement

✅ Fan blade cleaning and polishing

✅ Grease trap cleaning
No matter what kind of Sudbury hood cleaning services your restaurant needs, we're equipped and experienced to handle it.
Sudbury Restaurant Hood Cleaning
Productivity is crucial for the success of any commercial kitchen. But if your exhaust system is riddled with grease and grime, it won't be running at peak efficiency. Not to mention, a dirty exhaust system is a fire hazard.
Keep the hood cleaning service to the pros – a team that has the experience and equipment to clean your system with no fuss. Sudbury Commercial Hood Cleaning knows what it takes to address highly specific cleaning needs, from kitchen exhaust, and cooking equipment, to filters and rooftop grease containment systems.
Sudbury Kitchen Hood Cleaning Service
The beauty of having to spend money on an experienced and licensed Sudbury kitchen hood cleaning service is that you can be assured of getting quality workmanship. This is vital as a poorly cleaned hood will only lead to more problems down the line.
A good Sudbury kitchen hood cleaning service will also have all the right equipment needed to carry out the job including pressure washers and specialized vacuums. They will also have the knowledge needed to safely clean your hood without causing any damage to it.
Sudbury Commercial Hood Cleaning
The fate of your commercial kitchen's increased productivity lies in the efficiency of its exhaust system. If it isn't properly cleaned and maintained, your kitchen will not only become a fire hazard but you'll also be forced to spend on expensive repairs on your exhaust hood.
Make the smart investment and sign up for Sudbury Commercial Hood Cleaning's scheduled maintenance and cleaning service. We'll take care of all your Sudbury hood cleaning needs so you can focus on what matters the most – serving good food to your clientele.
Commercial Kitchen Hood Cleaning Services Near Me
The key to keeping your commercial kitchen running smoothly is regular cleaning and maintenance. Your hood system needs consistent maintenance; otherwise, it will break down and be expensive to repair. Additionally, an unmaintained hood could easily catch fire or present other safety hazards.
According to the NFPA 96 code, commercial kitchen exhaust hoods must be cleaned at least once every three months. But you can't stick to that standard if your kitchen is busy with a lot of customers; you need to be cleaned more often.
Our regular cleaning and maintenance program is the answer to your predicament. Gone are the days when you had to juggle between keeping your kitchen running and making sure it's up to code. The least we can do is take the exhaust hoods cleaning job off your hands.
Cleaning a Range Hood Filter
If your range hood has a grease filter, it means you're responsible for having it cleaned at regular intervals. Three out of five kitchen fires in commercial settings are caused by the inability of the staff to acknowledge and embrace the importance of maintaining a clean kitchen.
To ensure that your range hood filter is clean, we recommend taking it down and giving it a good wash with hot, soapy water at least once a month. You can also soak it in a solution of equal parts vinegar and water for 30 minutes to loosen up the grease and grime. Be sure to rinse it thoroughly afterward.
If your filter is made of aluminum, never wash it in the dishwasher as this will cause it to pit. Instead, wash it by hand using the method described above.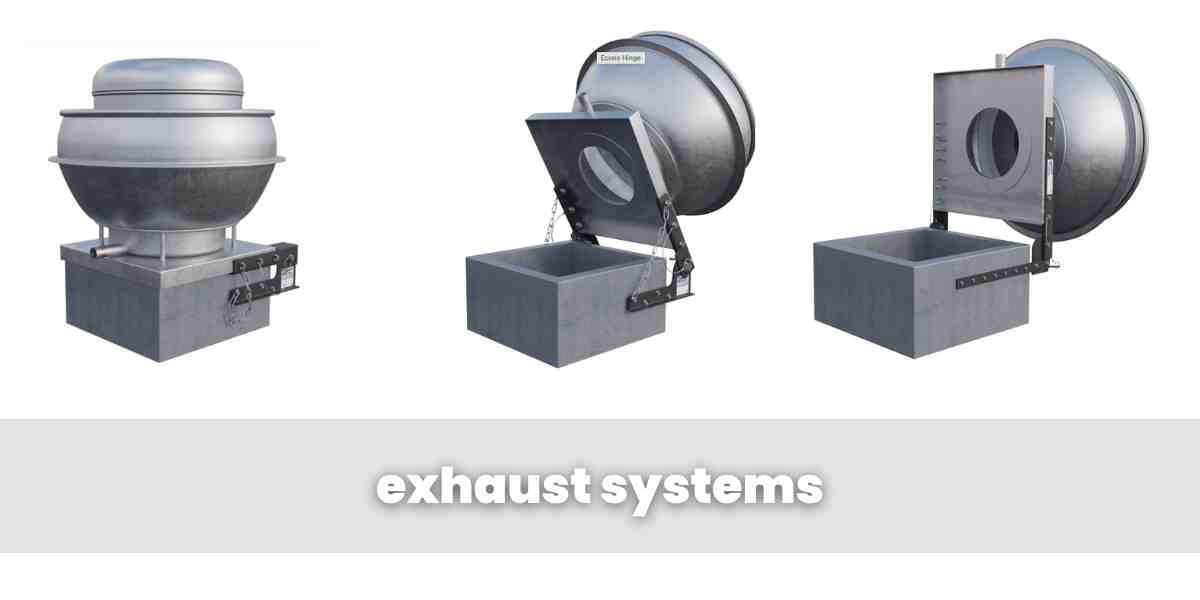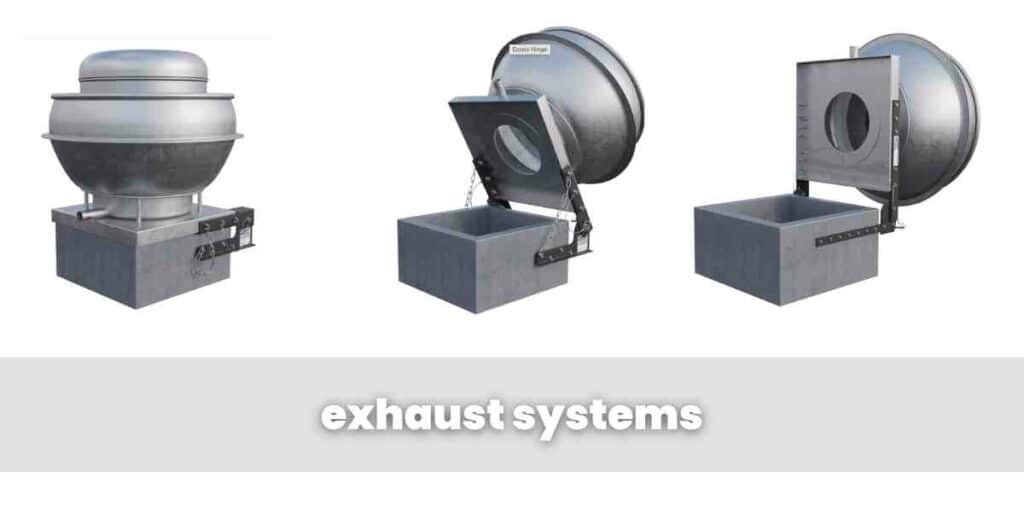 The exhaust system is like the lungs of your commercial kitchen – it's responsible for ventilating all the heat, smoke, and grease produced during cooking. If it isn't functioning properly, your kitchen will quickly become an unhealthy and dangerous place to work in.
The first step to keeping your exhaust system clean is to have your hoods and filters cleaned, followed by the ductwork and fans. All these components need to be cleaned on a regular basis to not just follow industry standards but to also keep your employees safe.
Frequently Asked Questions
Hood cleaning is the process of removing all the grease, grime, and oil build-up from your commercial kitchen hood and exhaust system. This needs to be done at regular intervals to prevent fires and ensure the safety of everyone within the vicinity of the exhaust hood.
How much does hood cleaning cost?
A hood cleaning's cost depends on the size as well as the type of your commercial kitchen. You must weigh on the frequency of the service, too. Generally, most companies charge by the hour, around $100-$120 per hour.
What not to do when cleaning your restaurant kitchen hood.
There are a few things you should avoid doing when cleaning your restaurant kitchen hood:
Don't use harsh chemicals or abrasive cleaners on the exhaust systems, as this can damage the finish.

Don't forget to turn off the power before cleaning the hood.

Don't neglect to clean the filters, ductwork, and fans, as this could lead to a fire.
How much does restaurant hood cleaning cost?
You're looking at a few things to factor in determining how much commercial kitchen cleaning will cost. This includes the size of your kitchen, how often it's used, type of menu, and any special requests you have for the cleaning. On average, you expect to shell out at least $100 per job.
Can you use baking soda to clean your restaurant exhaust hood?
As a natural cleaning agent, baking soda can be used to clean your restaurant exhaust hood. Just mix 1 part baking soda with 2 parts water to create a paste, and then use it to scrub away any grease or grime on the exhaust hood. Rinse the area afterwards with warm water.
What People Are Saying
See what our customers are saying about us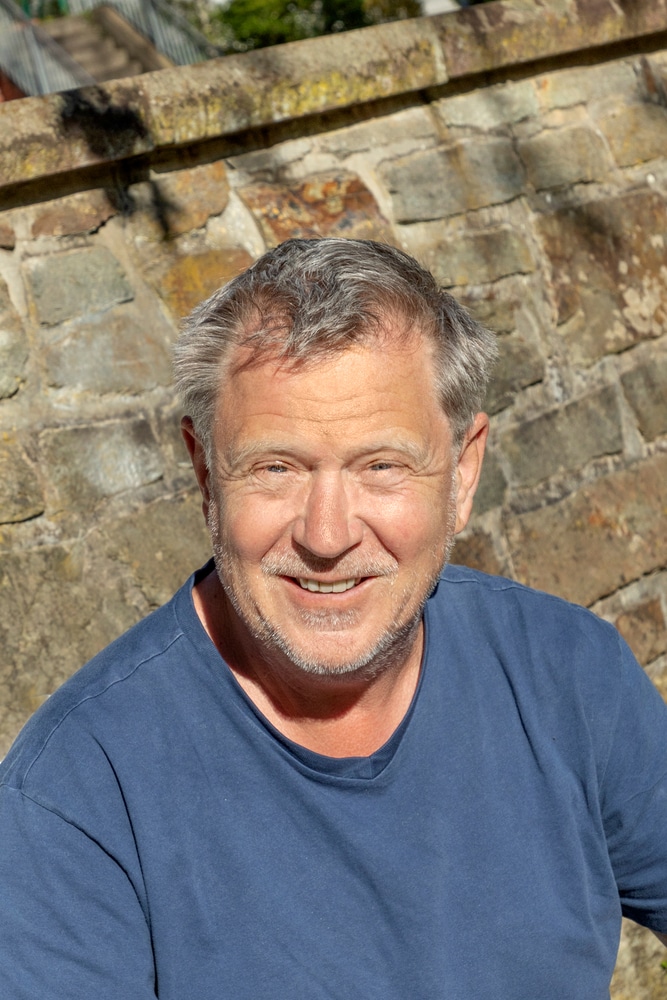 Excellent Professional Customer Service
Very thorough hood cleaning company and will use them again. Thanks for the great job!
Prompt, professional with minimal disruption. Thank you!