Sudbury Kitchen
Exhaust Hood Cleaning
Restaurant & Facilities Kitchen Exhaust Cleaning Company
*** We provide a Health & Safety Certificate as per NFPA 96 code, before/after pictures will be provided after completion
*** We are NFPA #96 Compliant Kitchen Exhaust System Cleaning Company
*** WSIB and Liability Insurance information will be provided before the start of work
We Have The World's Most Awesome Clients










Sudbury Kitchen
Exhaust Hood Cleaning
Exhaust systems are placed above the cooking area in most commercial kitchens. These serve to remove any airborne particles, such as smoke, grease, or grime.
The components, including the ductwork and filters, regularly become clogged with the accumulation of particles and must be cleaned on a consistent basis to function properly. Sudbury Commercial Hood Cleaning will clean your kitchen exhaust system and hood, the purpose of which is to protect your investment, maintain a safe work environment, and improve the quality of your food.
Sudbury Kitchen Exhausts Cleaning
Kitchen exhausts get the most use out of any other type of exhaust, so it only makes sense that they require the most frequent cleaning. Depending on your kitchen's layout, you may need to clean your exhaust system weekly, bi-weekly, or monthly.
Part of Sudbury Commercial Hood Cleaning's service is to come up with a cleaning schedule tailored to your requirements. We've worked with restaurants in Sudbury Ontario with different sizes, the number of staff, and menu offerings, so we know how to create an effective cleaning schedule.
For example, some small restaurants may only need their exhaust system cleaned every other month, while larger restaurants with multiple cooking stations may need it done weekly. Call us immediately so we can discuss the specifics.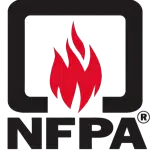 Our Fully Trained Service Technicians Follow The NFPA 96 (National Fire Protection Association) Standards for Hood & Kitchen Exhaust Cleaning.
Get Your Free Hood Cleaning Estimate Now!
Kitchen Exhaust Cleaning Company in Greater Sudbury
Regularly cleaning your commercial hoods is not only important for maintaining fire safety codes, but also for grease build-up prevention. A clean hood system also means fewer odours and smoke in the kitchen area of your Ontario restaurant.
Our cleaning service incorporates the following:
✅ Discovery of any damage to the kitchen exhaust system, including potential hazards

✅ Comprehensive cleaning of the hood, filters, and ductwork

✅ Grease trap cleaning, repair, maintenance, and replacement

✅ Range canopy cleaning

✅ Surface area cleaning

✅ Exhaust fan cleaning

✅ Grease filter cleaning and replacement service
Kitchen Exhaust Fan Cleaning
You probably don't know it, but the kitchen exhaust fan is a common culprit in grease fires. If the fan becomes caked with grease, it can easily ignite, causing a fire that could spread quickly throughout the kitchen and beyond.
That's why Sudbury Commercial Hood Cleaning always includes exhaust fan cleaning in our service. The goal is to prevent a fire before it starts, and by regularly cleaning the fan, you can do so.
Sudbury Commercial Kitchen Exhaust Cleaning
Two out of five diners and restaurants in the Greater Sudbury area do not clean their kitchen exhaust systems as often as they should, putting themselves at risk of starting a fire. Property damage as a direct result of fire is unpreventable, but the likelihood of a fire starting in the first place can be greatly reduced with proper cleaning and maintenance.
Sudbury Commercial Hood Cleaning in Ontario is a highly reviewed and reputable kitchen exhaust cleaning company. We have worked with some of the most prominent restaurants in Sudbury, and we're dedicated to providing each one of our clients with the highest quality of essential cleaning service.
All you must do is call us for an appointment, and we'll take care of the rest.
Sudbury Restaurant
Exhaust Cleaning
When do you know it's time for Sudbury restaurant exhaust cleaning services? The first sign is usually when the kitchen starts to smell like smoke or grease, even when the cooking appliances are turned off.
Another sign is visible build-up on the hood, filters, or ductwork. If you can see the grease, it's time to call Sudbury Commercial Hood Cleaning for a professional cleaning.
The filthy look is one thing, but the grease build-up can also lead to a fire. If you wait too long to clean, the grease will eventually become caked on and dry on the filter and other components, making it more difficult to remove and increasing the risk of fire.
Our job is to get in there and clean before that happens. You won't even have to tell your customers about it.
Commercial Kitchen Exhaust Hood Cleaning Near Me
We're all concerned about the prospect of fire as a result of the build-up of grease and grime in a commercial kitchen. But what many of us don't realize is that there's also a heightened risk of contamination.
That's right – if your kitchen exhaust system isn't cleaned on a regular basis, the likelihood of harmful bacteria and mould spores growing increases exponentially. Not only is this dangerous for your customers, but it can also lead to costly repairs.
When you hire Sudbury Commercial Hood Cleaning, you're not only hiring a company that will clean your system and reduce the risk of fire, but you're also hiring a team that cares about the safety of your guests. At our company, we pride ourselves in using only the latest and most effective cleaning methods available. This way, we can ensure that your kitchen is as clean as it can possibly be with our competent services.
Commercial Kitchen
Cleaning in Sudbury
When it comes to commercial kitchen cleaning in Sudbury, there's only one company you need to call – Sudbury Commercial Hood Cleaning. If you're wondering what makes us the best choice for the job, just ask our clients!
We're known for our attention to detail and our commitment to providing each one of our clients with the highest quality of service.
Professional commercial kitchen cleaning in Sudbury Ontario requires precision and skill, and our team has both in spades.
For you to acknowledge the immediacy of kitchen exhaust system cleaning, you must be familiar with how it works. To be more specific, you want to learn the hood's vulnerabilities to grease and other particles. The kitchen hood is the metal structure installed above the stovetop. It captures heat, smoke, and odours before they wreak havoc on your exhaust filter and have a chance to fill the room.
There are three main types of hoods:
1. ✅ Downdraft Hood
This type of hood is installed next to the restaurant stovetop. It uses a fan to pull smoke and odours downwards into the range.
2. ✅ Island Hood
As the name suggests, this type of hood is installed in the middle of the kitchen, suspended from the ceiling. It's ideal for kitchens with multiple cooking appliances.
3. ✅ Wall-Mounted Hood
This type of hood is installed on the wall above the stovetop. It's the most popular type of hood since it's both effective and relatively easy to install. The service requirement is rather straightforward, too.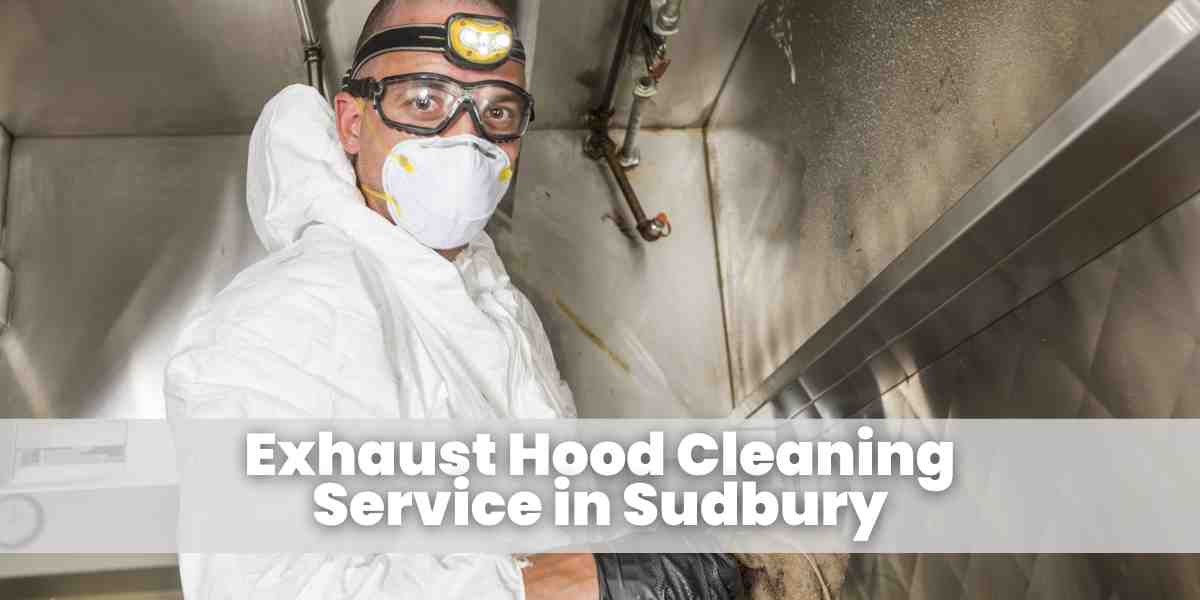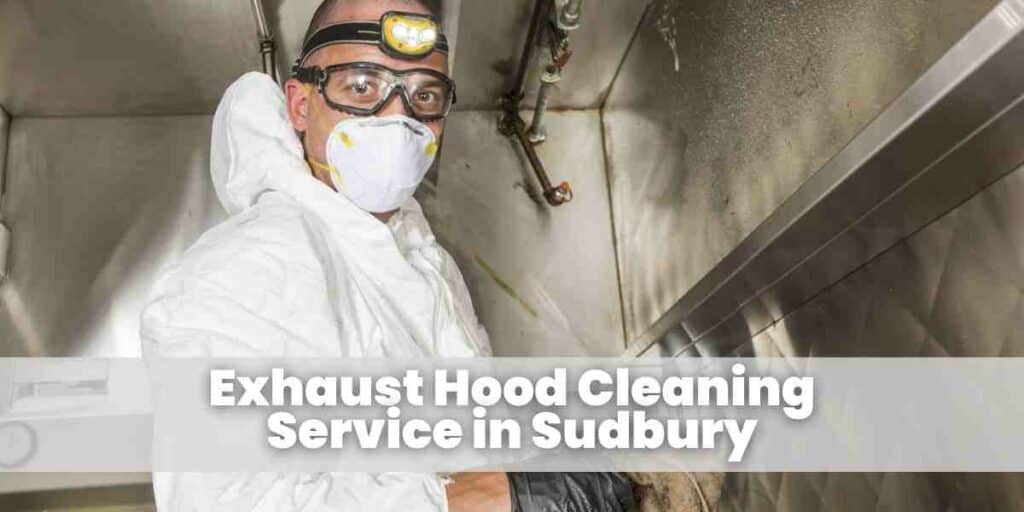 Exhaust Hood Cleaning Service in Sudbury
Once you know which type of hood you have, it's time to start thinking about exhaust hood cleaning services in Sudbury. And fortunately for you, we're the city's top-rated company for the job! Call today so we can get started. We'll let you in on our comprehensive services.
What People Are Saying
See what our customers are saying about us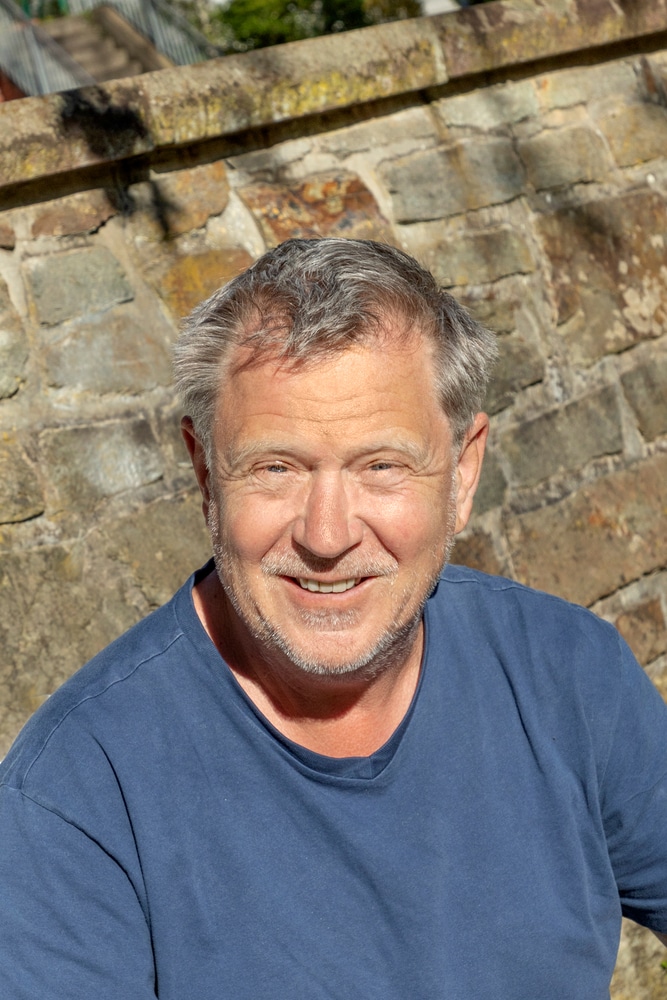 Excellent Professional Customer Service
Very thorough hood cleaning company and will use them again. Thanks for the great job!
Prompt, professional with minimal disruption. Thank you!