Sudbury Hood Vent Cleaning
Restaurant & Facilities Kitchen Exhaust Cleaning Company
*** We provide a Health & Safety Certificate as per NFPA 96 code, before/after pictures will be provided after completion
*** We are NFPA #96 Compliant Kitchen Exhaust System Cleaning Company
*** WSIB and Liability Insurance information will be provided before the start of work
We Have The World's Most Awesome Clients










Sudbury Hood Vent Cleaning
There's no joy in working in a kitchen environment where the air is thick with grease and cooking odours. Commercial kitchens, i.e., hotels, restaurants, and caterers, can all benefit from Sudbury Commercial Hood Vent Cleaning.
A professional cleaning service in Sudbury distinguishes itself by having the right equipment and skilled workers who know how to use it for cleaning exhaust systems. The best cleaning services also have cleaning agents that are tough on grease but gentle enough not to damage the hood, fan, or other parts of the exhaust systems.
So the work required to clean a commercial kitchen exhaust system is by no means a do-it-yourself affair.
Hood Vent Cleaning in Greater Sudbury Ontario
For restaurants in the Sudbury ON area, keeping up to code means having the kitchen hood and ductwork cleaned with consistency. The City of Greater Sudbury's Health Unit enforces this regulation to protect public health and safety.
The frequency of cleaning is dependent on the type of restaurant, with high-volume establishments requiring more frequent cleanings than low-volume ones. But as a general rule, most commercial kitchens should have their hoods and ductwork cleaned at least once every three months.
Your exhaust systems cleaning service ought to provide you with a certificate proving that the work was done according to the code. This certificate is typically required when renewing your business license.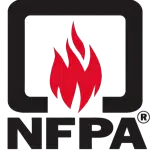 Our Fully Trained Service Technicians Follow The NFPA 96 (National Fire Protection Association) Standards for Hood & Kitchen Exhaust Cleaning.
Get Your Free Hood Cleaning Estimate Now!
Ventilation systems attached to the kitchen hood or exhaust will remove grease, fumes, and heat from the air. They are typically made up of three parts:
The hood itself, which is installed above the cooking area

The ductwork, which runs from the hood to the outdoors

The fan, which pulls the contaminated air through the system
When these parts of the exhaust systems become greasy, they can cause the fan to work less efficiently, leading to a build-up of heat and grease inside the ductwork. Since it's a fire hazard, the only way to clean it is to hire a professional service from Sudbury ON.
Kitchen Hood Ventilation System
If you're wondering how much will it cost to have your commercial kitchen hood, exhaust systems, and ductwork cleaned, the answer is that it depends on the size of your exhaust system as well as how often you need the service.
A system's size and a restaurant's volume of customers are two key factors that affect how often the system needs to be cleaned. It's best to get a quote from Sudbury Commercial Hood Cleaning.
We handle all types and sizes of hood ventilation systems. Book an assessment and get a free quote today!
Cleaning the kitchen exhaust hoods and ductwork in your Sudbury Ontario business is a necessary aspect of maintaining a safe and healthy working environment in your commercial kitchen. Sudbury Commercial Hood Cleaning is here to help you keep your kitchen clean and up to code.
Restaurant Vent Hood Cleaning in Greater Sudbury
Restaurants in Sudbury Ontario are hot in the eyes of city inspectors, and for a good reason. For a restaurant to pass inspection, the hood and ductwork must be cleaned and maintained within a regular schedule.
If you're a restaurant owner or manager in Greater Sudbury Ontario, you need to be aware of the city's requirements for commercial kitchens. The Health Unit enforces these regulations to protect public health and safety. Restaurants are particularly on a tight leash because of the fire hazard posed by grease build-up in the ductwork and the exhaust system that could cause property damage or harm customers.
Make sure your exhaust system is thoroughly cleaned by choosing a reliable cleaning service that offers power washing and steam cleaning. And those are what we offer here at Sudbury Commercial Hood Cleaning.
Restaurant Vent Hood
Cleaning Near Me
Having a hood cleaning schedule can save you time by ensuring your exhaust hood is always clean. It means you don't have to burden yourself with the hassle of doing it yourself or with the worry of whether it's been done properly.
There's no need to look for a "hood cleaning near me" service. We're right here in Sudbury Ontario, and we're ready to help you get your commercial kitchen up to code. Contact us today to book an assessment and get a free quote!
Some areas of restaurant management can be skimped on without too much consequence, but range hood or exhaust system cleaning is never one of them. A dirty range hood corresponds to all sorts of problems, from fire hazards to health code violations.
Yes, you've had your fair share of expenses as of late, and most of them are hard to swallow. But you wouldn't want the fire department or health inspector showing up at your door, now would you?
Invest in a professional range hood cleaning service to avoid any headaches down the road, including a kitchen fire. And when it comes to commercial kitchen exhaust hood cleaning, Sudbury Commercial Hood Cleaning is the way to go.
Our range hood cleaning service is highlighted by the use of power washing combined with steam cleaning. This two-step process is the most effective way to clean range hoods and ductwork, and it's what we're known for.
Power washing the hood makes perfect sense as it blasts away all the grease and grime that's built up over time. But power washing alone can't reach all the nooks and crannies of your system, which is where steam cleaning comes in.
The hot water vapour from our steam cleaning strategy loosens up all the dirt and debris that's stuck in hard-to-reach places, making it easier for our technicians to remove them. This ensures a more thorough clean, and it's what sets us apart from other hood cleaners.
Cleaning Vent Hood Filters
Those filters attached to your vent hood or exhaust system do more than just keep the grease out of your ductwork. They also play a role in the efficiency of your ventilation system.
If you have dirty filters, it means your hood has to work harder to do its job. And you don't want it to be overworked because that will lead to higher energy bills.
Cleaning vent hood filters is a simple task that you can do yourself, but we recommend letting our professionals handle it. We'll make sure your filters are clean and in good working condition so your system can operate at peak efficiency.
Working with Sudbury Commercial Hood Cleaning also means you'll know when your filters require replacement. You can't have them cleaned and reused forever!
Vent Hood Filter Cleaning
It may look like a straightforward and easy task, but cleaning vent hood filters are not as simple as it first appears to be. It's a delicate process that has to be done just right so the filters don't get damaged.
The first step in cleaning is to remove the filters from the exhaust system and soak them in hot water mixed with a degreaser. Doing so loosens up all the grease and grime that's built up on the filters.
After soaking for a few minutes, use a soft-bristled brush to scrub the dirt off of the filters. Once this cleaning method is done, rinse them with hot water and dry them before returning them to their original position.
Remember, a clean vent hood filter will reduce the possibility of starting a fire in the kitchen and hoods.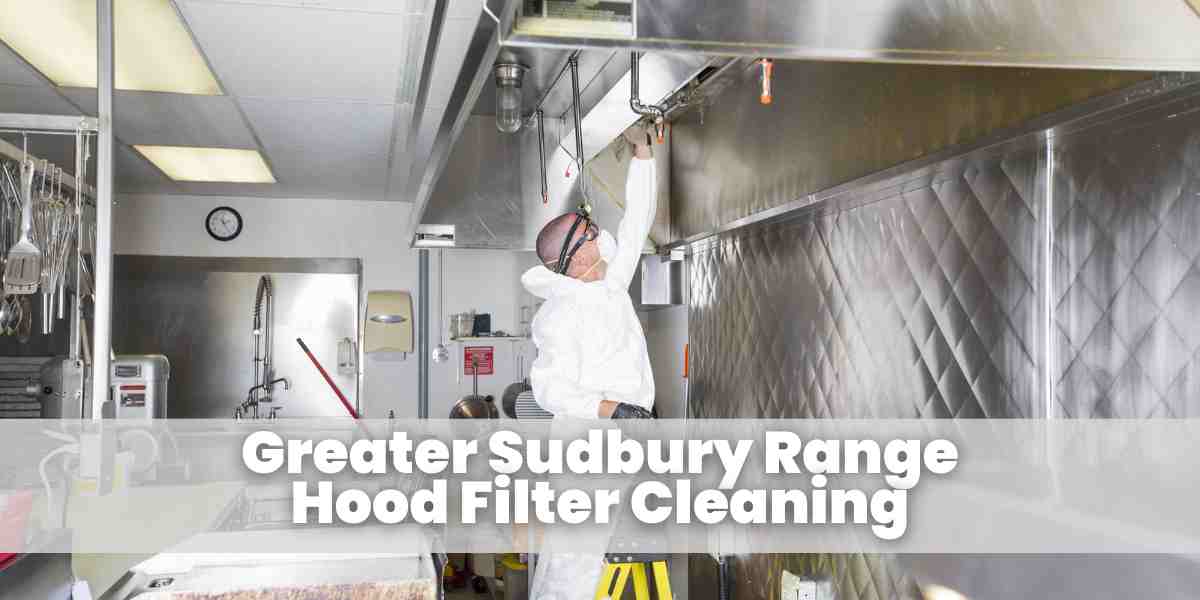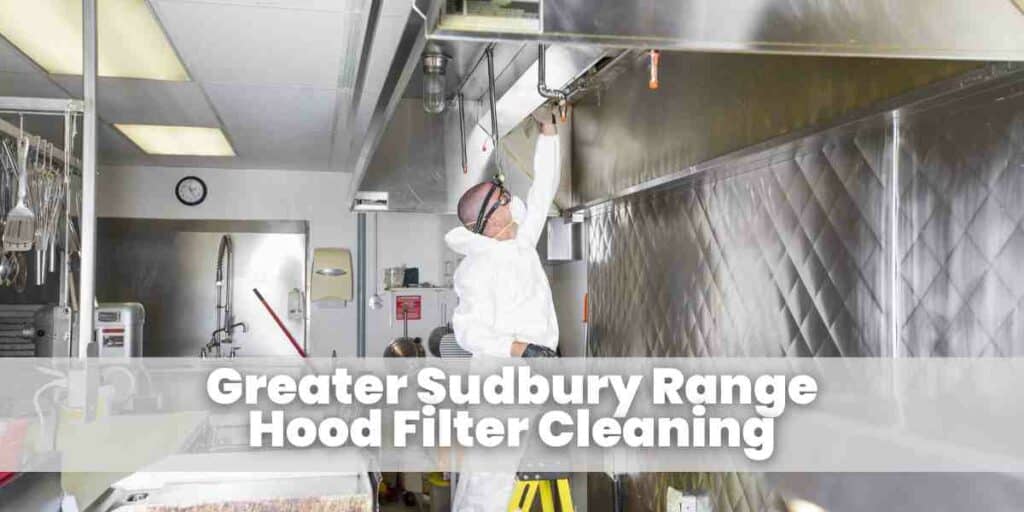 Greater Sudbury Range Hood Filter Cleaning
The buildup of grease and grime is inevitable in any commercial kitchen area in Ontario, but that doesn't mean you have to live with it. The filters are a key piece in maintaining a clean and efficient ventilation system, and they, too, need some care.
You're better off hiring Sudbury Commercial Hood Cleaning for range hood filter maintenance as it translates to lower energy bills down the road. A well-maintained ventilation system doesn't have to work as hard, so it doesn't use as much energy.
And when your exhaust system is operating at peak efficiency, that's good news for your bottom line. So don't wait until your filters are caked with grease and become a fire hazard before you give us a call! Choose professional hood filter cleaning right away.
Frequently Asked Questions
How much does it cost to clean the vent hood?
On average, hood cleaning costs $135 to $180 per hour, with larger crews costing more. Though, in addition to this hourly fee, hood cleaners will also tack on additional charges: $50 to $75 for extra exhaust fans and around $5 for cleaning the filters. Typically an overall average price is $850 - $1500 for the entire hood.
How often should a hood vent be cleaned?
Our experts in Sudbury Ontario can help you determine how often to clean your kitchen hood, which typically should be every three months but may vary based on several conditions, i.e., the type of food being cooked, the size of the range hood, and the level of grease buildup.
Do range hood vents need to be cleaned?
Yes, range hoods in the kitchen area are meant for regular cleaning by professional services to prevent grease buildup. It should be noted, however, that range hoods with stainless steel filters can be cleaned more frequently than those with aluminum filters.
What is the best way to clean a hood vent?
The best way of cleaning a hood vent is by hiring a professional hood cleaning company. The reason for professional vent cleaning is clear-cut: commercial hood cleaners have the proper equipment and experience to clean your hood with efficiency and precision.
Why should I hire a professional for kitchen hood cleaning in Canada?
Expert cleaning services have been doing the same job countless times. It means they're less likely to make mistakes that can damage your hood and more likely to finish the job quickly. They also know how to safely work around dangerous chemicals and degreasers. Those are several reasons why you should go with the pro for cleaning.
How do I know if my hood vent filter needs to be replaced?
If your hood vent filter is damaged or warped, it will need to be replaced. Furthermore, if the filter is covered in grease or accumulated dirt, it's not going to be as effective as a clean one and should also be replaced. Maintenance is the key to preserving the filter.
What People Are Saying
See what our customers are saying about us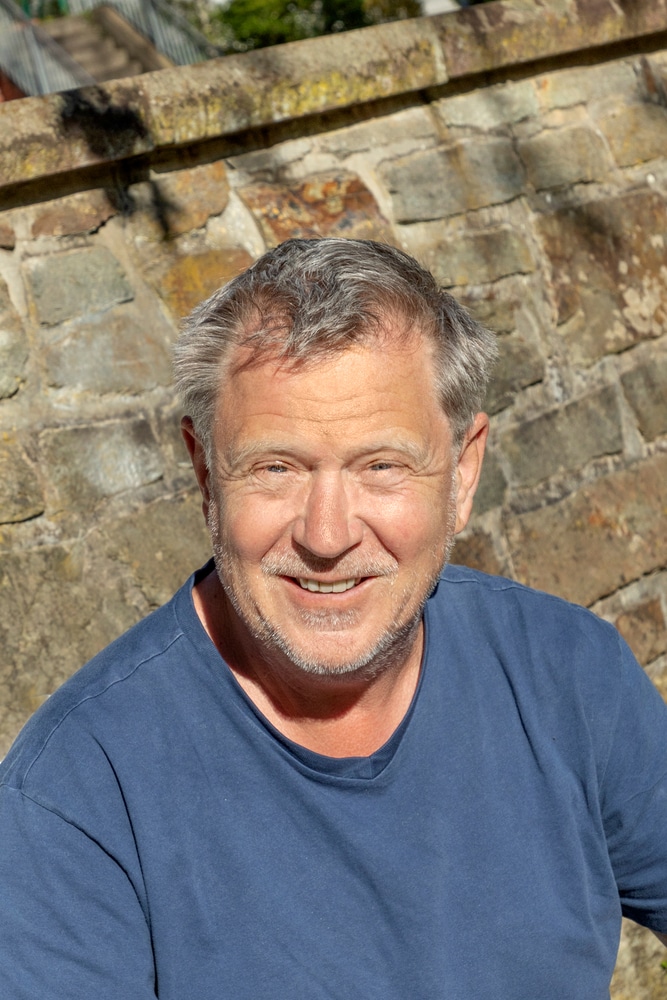 Excellent Professional Customer Service
Very thorough hood cleaning company and will use them again. Thanks for the great job!
Prompt, professional with minimal disruption. Thank you!